Power of Community Summit
Feb 1-10, 2019
Linguist, Author, Filmmaker, Founder of the Localisation movement
Helena Norberg-Hodge takes us to Ladakh where her incredible engagement with traditional communities started decades ago, and she describes how she experienced the breakdown of traditional support networks, and how this has sparked her passion to advocate for interconnection and a richer life. She touches on the core aspects of the global neoliberal economic system, the drivers of climate change, and inspires us to restore localisation.
If you liked the video, share it with your friends on social media.
Introduction
The drive for engaging with communities
Traditional support networks and their breakdown
Interconnection and a richer life
Core aspects of the global neoliberal economic system
Challenges of the global system
Drivers of climate change
Agents of change
How can we restore localisation?
What does Ancient Futures mean?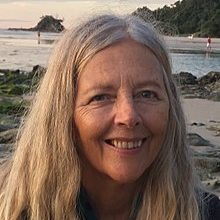 Helena Norberg-Hodge was awarded the Right Livelihood Award, or 'Alternative Nobel Prize', as well as the prestigious Goi Peace Prize in 2012. The Earth Journal counted Helena among the world's 'ten most interesting environmentalists', while in Carl McDaniel's book Wisdom for a Liveable Planet, she was profiled as one of 'eight visionaries changing the world'
References:
Ancient Futures (book and film)
Bringing the Food Economy Home: Local Alternatives to Global Agribusiness
From the Ground Up: Rethinking Industrial Agriculture
All available at the Local Futures Store