Power of Community Summit
Feb 1-10, 2019
Intercultural Exchange, Ecovillage and Sustainable Rural Networking Leader
Ousmane Pame is leading us through the challenges of the changes in climate and ecology in Senegal and throughout Africa, and also the hopeful response from the local communities. He describes how he has been involved in the scaling up of local initiatives, and how ancient and modern wisdom have come together. He touches on Islam and Ecology, and on the core aspects for success in community.
If you liked the video, share it with your friends on social media.
Introduction
Changes in climate and ecology in Senegal and throughout Africa
Hope and community responses
Scaling up local initiatives and top down approaches
Interactions between North and South, ancient and modern wisdom
Islam and Ecology
Core aspects for community initiative's success
A journey around leadership
Getting involved and inspired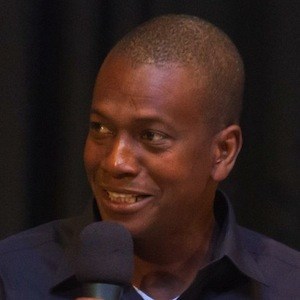 Ousmane Pame PhD, President of GEN-Africa, is a professor, founding member of the Association for the Research and Promotion of Intercultural Exchanges, and key figure in local and international ecovillage development in the Sahel region of West Africa.
References: