Power of Community Summit
Feb 1-10, 2019
Sustainability Leader, Educator, Designer, Musician
May East inspires us on a journey to the crucial education in a climate changing world. She speaks about women in leadership, and the importance of seeking refuge in vulnerable times.
If you liked the video, share it with your friends on social media.
Crucial education in a climate changing world
Working across diverse sectors
Women in leadership
The leading edge of stepping into true alliance
Seeking refuge in vulnerable times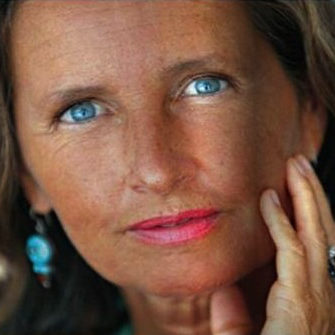 May East is a sustainability educator, spatial planner, and social innovator. Her work spans the fields of cultural geography, urban ecology, and women's studies. Designated one of the 100 Global SustainAbility Leaders three years in a row, she leads a whole generation of regenerative designers and educators in 49 countries working with community-based organisations and intergovernmental agencies in the development of policy guidance and projects strengthening climate resilience, food security, and livelihood action. A UNITAR Fellow she has an MSc in Spatial Planning with specialisation in the rehabilitation of abandoned villages. As CEO of Gaia Education, her passion is to co-develop Project-Based Learning trajectories supporting indigenous and migrant communities and their traditions to survive in rapidly changing environments while enhancing their opportunities to become the designers of their desired future.
References: