Power of Community Summit
Feb 1-10, 2019
Visionary game-changer, Founder of SAFECO
Neema Namadamu exposes Congo's richness, and also the difficulties it faces. Civil war raging for decades, abusing the land and it's people, women in particular. Neema also speaks about projects of hope in Congo, and healing the trauma with the power of community.
If you liked the video, share it with your friends on social media.
Introduction
Congo's richness and difficulties
History of Congo affecting the present
Protecting the environment and poverty
Traumatized women in Congo
Projects supporting women
Projects of hope in Congo
Healing the trauma in Congo with the power of community
Refugee camp in Congo
The affects of climate change in the Congo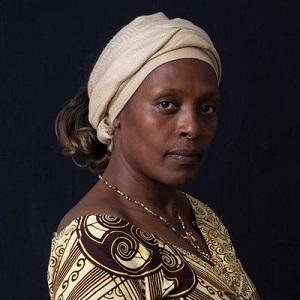 Neema was born in the village of Marunde in Itombwe Sector of Mwenga territory in South Kivu province. Neema persevered to become the first handicapped woman from her tribe to graduate university, which laid a foundation for a career in public service that eventually brought her to serve as chief advisor to Congo's Minister of Gender and Family. In 2007, Neema moved from Kinshasa back to Bukavu and started a NGO to enable and empower women with disabilities, and then in 2014, started SAFECO – Synergy of Congolese Women's Associations – to enable and empower all Congolese women.
References: