Power of Community Summit
Feb 1-10, 2019
Executive Director of the Global Ecovillage Network
Kosha expands on how ecovillage lifestyles are a relevant part of the solution, even in big cities. She guides us on her exploration of Sacred Activism vs Activism, and on how to balance the top down-bottom up approaches. Watch until the end to be inspired about how to step into action!
If you liked the video, share it with your friends on social media.
Introduction
Sacred Activism vs Activism
Ecovillages as part of the solution
Relevance of the ecovillage movement in cities
Examples of urban ecovillages
Balancing the top down-bottom up approaches
What is the role of consciousness in this conversation
How to develop your consciousness
How to step into action?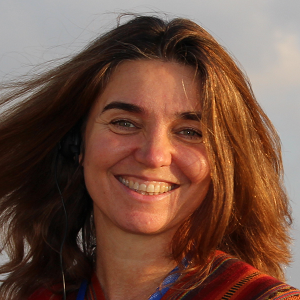 Kosha Joubert, MSc serves as Executive Director of the Global Ecovillage Network. She has many years of experience as an international facilitator, trainer, and consultant and has worked extensively in the fields of community empowerment, intercultural collaboration and sustainable development. Kosha grew up in South Africa under Apartheid and has been dedicated to building bridges across divides ever since. She has lived in ecovillages for the past 25 years. Kosha is also a co-founder of Gaia Education, which develops trainings at the cutting-edge of sustainability, and co-author of the internationally applied curriculum of the Ecovillage Design Education.
In 2016, Kosha received the Dadi Janki Award - 100 Women of Spirit - For engaging spirituality in life and work and for making a difference in the world.
References:
Kosha's TEDxFindhorn: From Apartheid to Ecovillages