Power of Community Summit
Feb 1-10, 2019
Bestselling author, Scientist and Educator
Fritjof's Capra's brilliant interview covers the systems view of life and how climate change is seen through this perspective. Fritjof shares his personal perspective and worldview, talks about co-evolution and complexity, and discusses the relationship between the local and global.
If you liked the video, share it with your friends on social media.
Introduction
Systems view of life
Climate change and systems theory perspective
Feedback loops
Fritjof's personal perspective and worldview
Co-evolution and complexity
The relationship between the local and global
The most beautiful vision for the future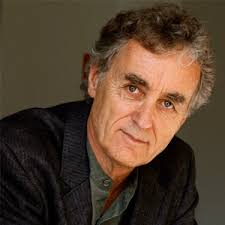 Fritjof Capra, Ph.D., is a scientist, educator, activist, and author of many international bestsellers that connect conceptual changes in science with broader changes in worldview and values in society.
A Vienna-born physicist and systems theorist, Capra first became popularly known for his book, The Tao of Physics, which explored the ways in which modern physics was changing our worldview from a mechanistic to a holistic and ecological one.
Over the past 30 years, Capra has been engaged in a systematic exploration of how other sciences and society are ushering in a similar shift in worldview, or paradigms, leading to a new vision of reality and a new understanding of the social implications of this cultural transformation.
The main focus of Capra's environmental education and activism has been to help build and nurture sustainable communities. He believes that to do so, we can learn valuable lessons from the study of ecosystems, which are sustainable communities of plants, animals, and microorganisms.
References:
Heisenberg, Physics and Philosophy
Physics and Philosophy: The Revolution in Modern Science, by Werner Heisenberg 
Books by Fritjof Capra: The Tao of Physics, The Web of Life, The Hidden Connections, The Systems View of Life