Power of Community Summit
Feb 1-10, 2019
Author, Teacher, Buddhist scholar, Environmental Activist
Joanna Macy speaks to reconnecting, to community, to the greater human family, to fearlessness, gratitude, and relaxing into our original instructions. Caring for our planet, grief and the power of emotion, hope and despair. Connecting to the community which includes our ancestors and also the future ones... The time has come for us to come home to each other, to grow together.
If you liked the video, share it with your friends on social media.
Introduction
The innate community
The power of emotion
The three stories
David and Goliath, hope and despair
Attachment to privilege
The gifts of uncertainty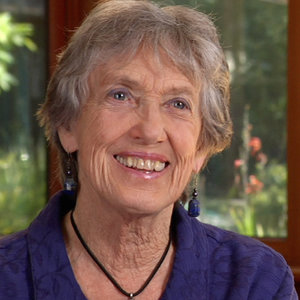 Macy travels giving lectures, workshops, and trainings internationally. Her work, originally called "Despair and Empowerment Work" was acknowledged as being part of the deep ecology tradition after she encountered the work of Arne Naess and John Seed, but as a result of disillusion with academic disputes in the field, she now calls it "the Work that Reconnects". Widowed by the death of her husband, Francis Underhill Macy, in January 2009, she lives in Berkeley, California, near her children and grandchildren. She serves as adjunct professor to three graduate schools in the San Francisco Bay Area: the Starr King School for the Ministry, the University of Creation Spirituality, and the California Institute of Integral Studies.
References:
General Systems Theory