Power of Community Summit
Feb 1-10, 2019
Ecovillage Design Education facilitator, member of the GEN Africa Advisory Council
Mugove Nyika shows us his love for Africa, and how easy it is to reconnect with the environment, with the community, with a healthy approach to life. Mugove shares about the Greening Schools project, and how children are growing their own food in the school grounds. Mugove also touches on climate change in southern Africa and the power of community to address it, especially working with ecovillages.
If you liked the video, share it with your friends on social media.
Introduction
Africa before colonialism
The path towards Greening Schools
The spread of Greening Schools
Taking steps to start growing food around us
Food sovereignty
Working with Ecovillages
Climate change in southern Africa and the power of community addressing it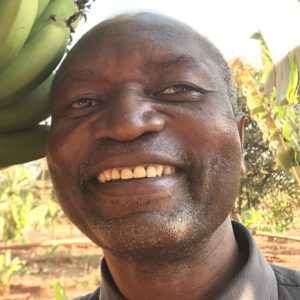 Mugove is a community development facilitator focused on building resilience and food sovereignty in African communities. His mission is to use his life skills, land use design skills and passion for the environment to listen, encourage and share with everyone, especially children to be empowered to look after themselves and the environment for the common good. Over the last twenty years he has played a central role in the development of the integrated land-use design (ILUD) process as a tool for whole school land design and the establishment of school food forests. He is also an Ecovillage Design Education (EDE) facilitator and a member of the GEN Africa Advisory Council.
References: