Power of Community Summit
Feb 1-10, 2019
Modern mystic, Spiritual teacher, Founder of Sharing the Presence Association
Thomas Hübl exposes climate change as a relational crisis, and explores the role of collective consciousness. Thomas explains how understanding that we are an integral part of our planet makes climate change a part of me, and how we can find the healing in this direct relating.
If you liked the video, share it with your friends on social media.
Introduction
What is consciousness in our lives and in relation to climate change?
Collective consciousness as an answer to the crisis of climate change
Trauma as a survival mechanism
Climate change is part of ME
Climate change is a collective issue
Stepping out of old habits
we are an integral part of our planet
Leadership and fear
Playfulness and joy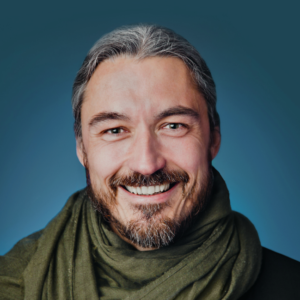 Thomas Hübl is a modern mystic, spiritual teacher and founder of The Academy of Inner Science.  His work integrates the core insights of the great wisdom traditions with the discoveries of contemporary science, illuminating both with his profound understanding.
References: