Power of Community Summit
Feb 1-10, 2019
Director of GreenFaith, Award-winning spiritual writer
Reverend Fletcher Harper shares his personal experience on becoming a priest and a preacher for the environment. He explores world religious traditions and how they connect to nature, and the urgency of understanding climate engineering. He suggests that religion can be a support system for living the change, and how we can deepen our faith.
If you liked the video, share it with your friends on social media.
Introduction
Becoming a priest and a preacher for the environment
World religions traditions and nature
Climate engineering
Green faith inspiring communities
Religion as support systems and resilience
Green faith and living the climate
System change and personal changes
Deepening faith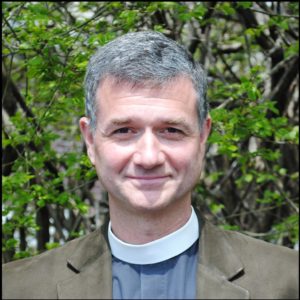 The Reverend Fletcher Harper, an Episcopal priest, directs GreenFaith, an international interfaith environmental organization. In the past four years, he coordinated the 2015 OurVoices campaign, which mobilized religious support for COP 21, organized of faith communities for the People's Climate Marches in NYC and Washington DC, helped lead the faith-based fossil fuel divestment movement, supported the launch of the Interfaith Rainforest Initiative, and co-founded Shine, a campaign to end energy poverty with renewable energy. He's now focused on creating multi-faith GreenFaith Circles in local communities globally. Fletcher is the author of GreenFaith: Mobilizing God's People to Protect the Earth (Abingdon Press, March 2015).
References:
The Biochar Solution: Carbon Farming and Climate Change, by Albert Bates
Global Catholic Climate Movement